Soooo, some of us are sitting around in a virtual coffee shop, talking about a book we signed up to read. Some have read the book, some are be in the process of reading it, and some are going "D'oh! I knew I was supposed to have something ready today!" Others are sitting within earshot of us, not participants in the book club but intrigued by what they're hearing, and are saying to themselves, "Hmmm….sounds like a book I'd like to read."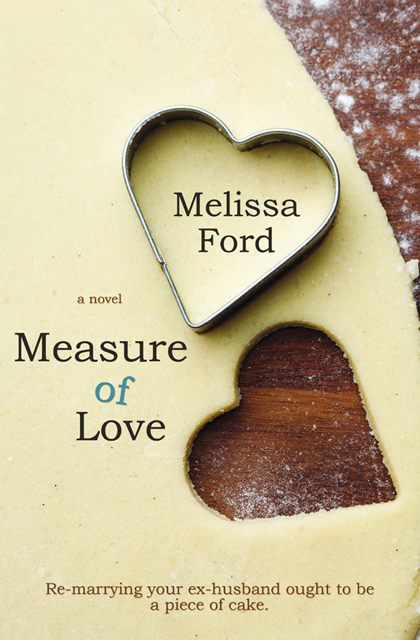 The first selection in this GRAB(ook) Club (Gonna Read Anyway Book) is Melissa Ford's Measure of Love, the second in a three story arc (preceded by Life From Scratch and followed next year by Apart at the Seams.)
Each of us on the tour is posting one question, and the others will answer in the asker's comment section. My question happens to be one that you don't have to have read the book to answer, so don't click away just yet. I'd love for you to chime in below.
Can you remember a time when you've struggled with loyalty? When you've found it hard to be loyal to two people at odds with each other or when you've found your loyalty to a person to be at odds with what you yourself think or feel?
As Rachel remembers Arianna's loyal-but-blah boyfriend Ben from college (Chapter 11), she recalls how she supported Arianna in breaking dates with him, how she rolled her eyes about him, how she steered Arianna away from stable and caring Ben in lieu of the edgier Pete. Now that Rachel's brother Ethan is the caring and stable boyfriend in Arianna's life, she reconsiders the value of loyalty. Rachel must figure out how to offer her loyalty to both her best friend and to her brother when loyalty to one appears to be at odds with loyalty to the other.
Have you ever found yourself in a bind when it comes to loyalty?
After you answer my question, please click over to read the rest of the book club questions for Measure of Love. You can get your own copy of Measure of Love by Melissa Ford at bookstores including Amazon.